Since its creation, at the end of the 1980's, RISA develops and manufactures a complete range of machines and equipments for the construction of aerial networks (lifting cranes, drilling cranes, winches, etc.) and underground networks (chain trencher, wheel trencher, compaction wheel, etc.)
In 2003, in order to complete its offer, RISA purchases the patent involving the concept of the sliding boom slicers. From then on, the range was enriched with more and more efficient machines, keeping compactness as its basic principle. It is now made up of powerful machines (130 to 500 hp) that can be used for all types of work involving the installation of networks dedicated to the transport of energy, fluids, and communications.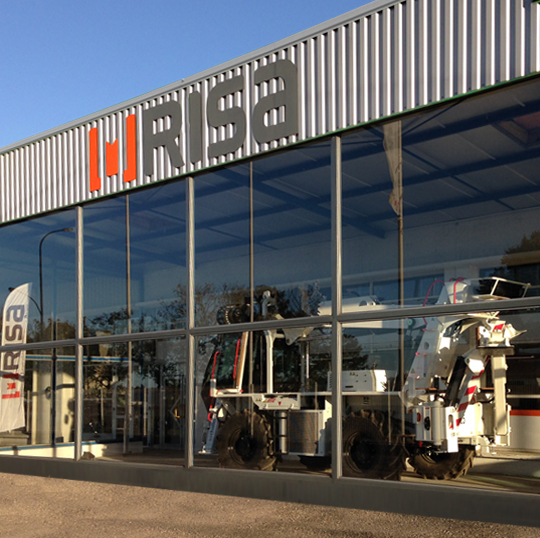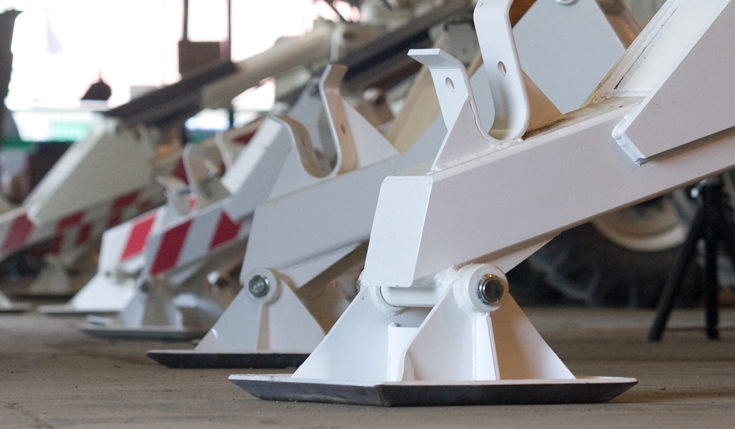 Our factory is located near Montauban in the Tarn-et-Garonne region, close to the A20 and A62 motorways. The 60 people who make up our team are totally at your disposal to study, define and design the equipment best suited to your needs, and to ensure its manufacturing and maintenance in the best conditions.
More than 2000 machines built by RISA are used every day, in France as well as abroad, by very small companies as well as by national and international groups.
RISA masters the whole industrial process:
• R & D
• Design office and methodologies
• Mechanics-welding
• Integration of hydraulic and electronic components which allows us to produce machines with a high level of reliability and performance.
RISA markets its equipment in France and Europe, but also in North Africa, Reunion, Guadeloupe, Martinique, Guyana, and New Caledonia.