RISA DESIGNS AND MANUFACTURES CUSTOM-MADE EQUIPMENT ACCORDING
TO YOUR SPECIFIC REQUESTS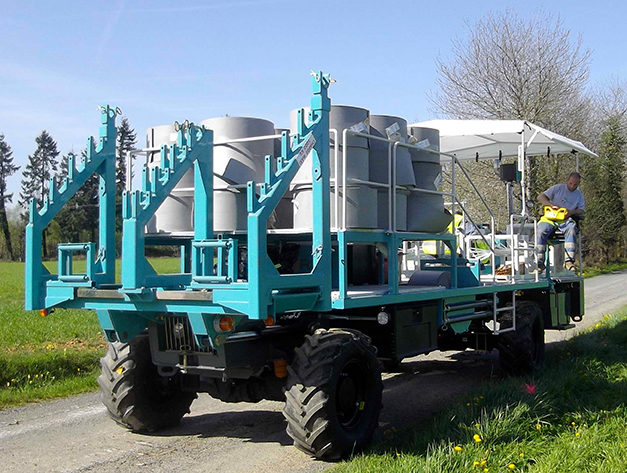 SELF-PROPELLED PLATFORM
Entirely radio-controlled, it is designed to be manoeuvred by an operator, and is equipped with 2 spiral machines to prepare the protection of 2 networks simultaneously. This self-propelled platform is equipped with a 100 hp Cummins combustion engine, which was entirely designed according to the client's specifications.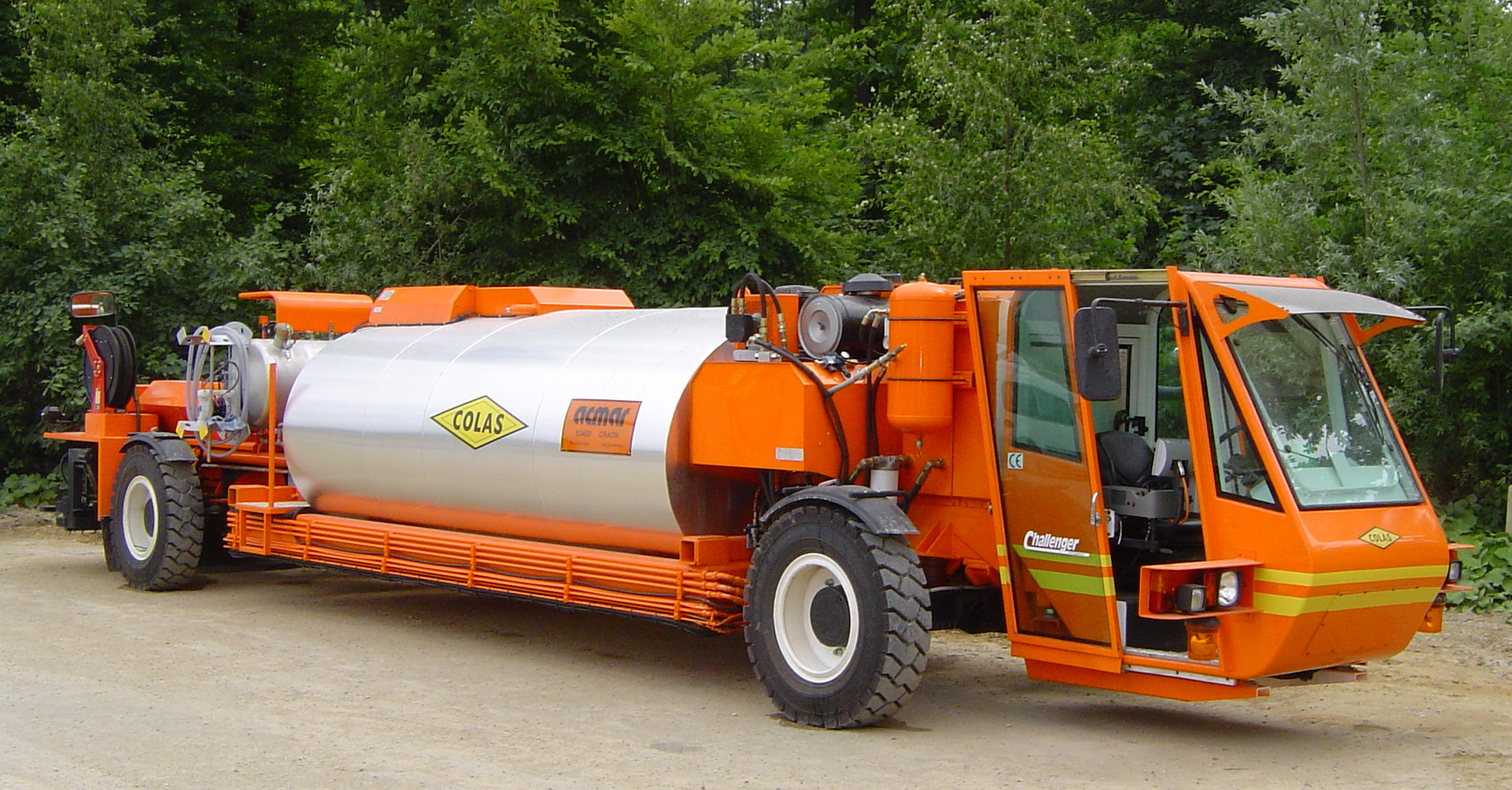 SELF-PROPELLED SPREADER
In order to provide fully customised solutions, we work in close collaboration with French manufacturers specialising in very specific fields, in this case, for spreading emulsion. Developed to work in a tunnelling environment, this spreader is equipped with a 130hp Cummins engine, high capacity Carraro decks and a double steering station.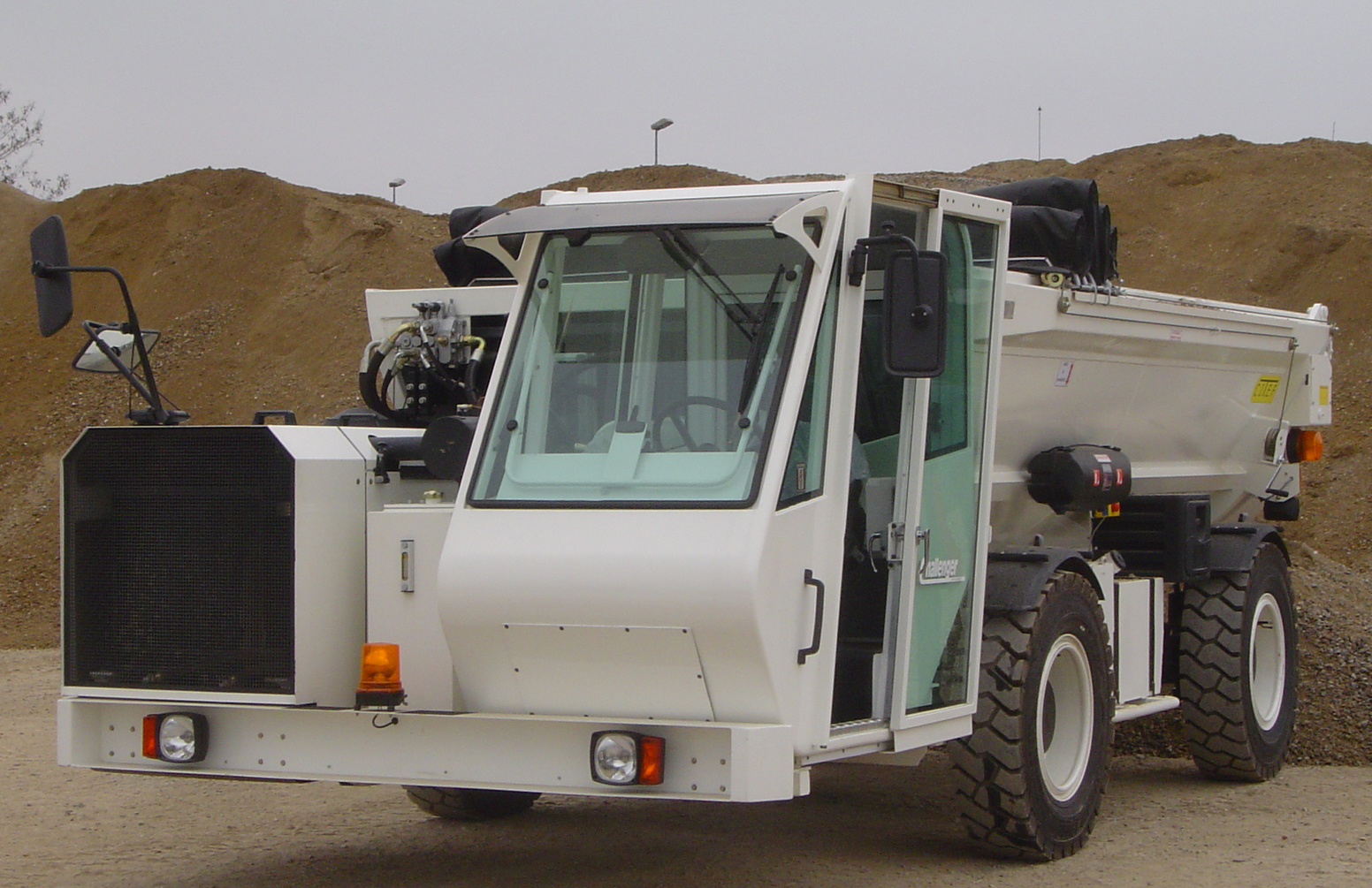 LOW-LOADER
These machines have been designed to work in environments with low vault heights, mainly in tunnelling works (such as the A86 Duplex). This low-loader is equipped with a horizontal discharge bucket and four steered wheels to facilitate manoeuvrability. Equipped with a Cummins QSB 4.5 engine and Carraro axles, these machines have a large loading capacity and a very small footprint.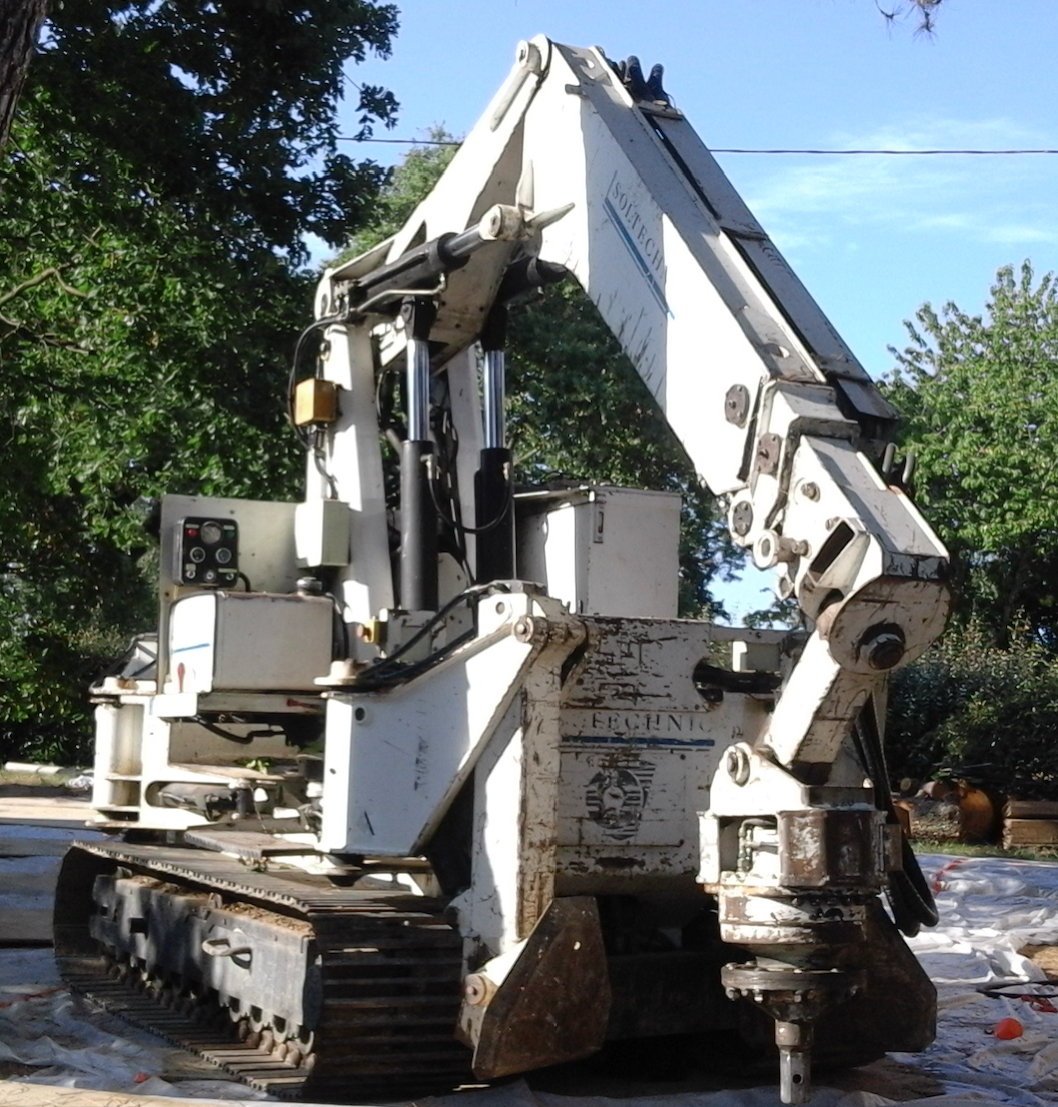 RADIO-CONTROLLED SELF-PROPELLED DRILLING MACHINE
RISA's experience and know-how at the service of its customers' specific needs. This tracked chassis has a large all-terrain capacity, a completely new drilling crane and a specific stabilisation. The entire machine is radio-controlled, a technology that RISA has mastered for more than 20 years.